CANCUN MEXICO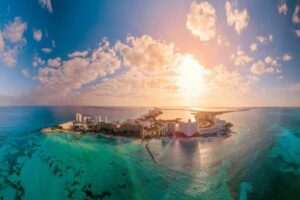 CANCUN MEXICO
Cancun is a new modern city founded by the Mexican government in 1970. Cancun is well-known for its 14 miles of remarkably stunning beaches overlooking the Mexican Caribbean.
Situated in the southeastern part of Mexico on the Yucatan Peninsula, Cancun has gained recognition as a prime tourist destination. Hosting over 30,000 hotel rooms being one of the world's most famous tourist hot spots.
With an area of 1,979 square kilometers, Cancun can now be considered a large city. with a yearly population increase of 3% since 2018, the population of 944,000 is still considered small compared to its size. Cancun keeps drawing new settlers with shopping malls, restaurants, new establishments, nightlife, new schools, and prominent universities new to Cancun like the University of Anahuac Cancún, which is part of the vast Anahuac Network serving 100,00 students in 18 different countries.
Activities in the area mostly transpire in (El Centro) or Downtown Cancun, also known for its markets and where most Cancun locals live. Most tourists arrive at The Hotel-zone where the favored nightclubs, public beaches, and most resorts are situated.
Cancun's history dates back to the ancient Mayan period, where Mayan culture's powerful influence remains to date. The word Cancun derives from the Mayan language, translating to Enchanted Snake" or "Place/Seat/Throne of the snake". The Mexican government established a resort and tourist destination mainly influenced by its history, evidence being the surviving ancient Mayan ruins visited by thousands of visitors daily.
Cancun is mostly a flat plateau though there are rolling hills and sparse vegetation due to the thin soil, the presence of a tropical forest full of unique wildlife is also apparent. The year-long tropical atmosphere gives rise to hot summers that reach up to 110 degrees Fahrenheit and warm winters with low-70s to the upper-80s keeping the Mexican Caribbean seawater always warm. Hurricane season is from June to November, and the rainy season is usually from late August to mid-December.
Cancun Real estate is mostly sought by those searching for a vacation home, a summer getaway, a long-term break from the northern cold, or purely for investment purposes. Properties, condos, and studios are available to accommodate all budgets and tastes based on what areas you choose. There are plenty of opportunities for everybody, from a budding developer to a retiree looking for a warm place to spend their golden years.
There are plenty of opportunities for everybody, from the retiree looking to spend the golden years in warm weather to the young entrepreneur looking to live his dream life.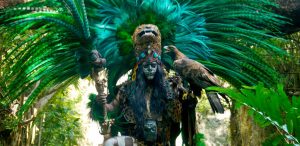 CANCUN LIFE & CULTURE
Cancun hosts many fantastic events throughout the year, including September 16th dia de la Independencia, Mexico's Independence Day celebration, Viva Mexico en Cancun, and El Dia de Los Muertos. The Inception Music Festival is a 30 day and 30 night Spring Break festival showcasing top musical talent.
The Mayan Museum (Museo Maya) of Cancun is a new building that contains over 400 items retrieved from vital locations in the Yucatan Peninsula from statues and jewelry. Cancun has set up an impressive underwater museum (Musa) with over 400 sculptures to be seen by divers and snorkelers under the crystal blue waters.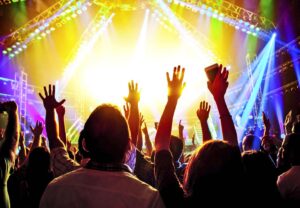 TOURISM & ENTERTAINMENT
There are hundreds of pubs, clubs, and restaurants in the downtown neighborhood. The City is the biggest nightclub in Latin America, and there are many locations for people of all ages looking to drink and enjoy a cocktail. Cancun has recently built a new stadium for its football team: Potros de Hierro (Iron Colts) of Cancun.
Starting in the 1970s, the Mexican government planned Cancun as a tourist destination and invested in nine resorts. Now you see thousands of them along the shores of Cancun and the Mexican Riviera Maya, receiving millions of travelers every year. making it one of the most sought-after tourist destinations in the world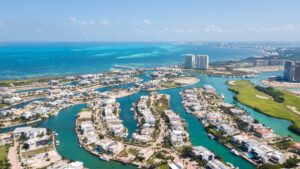 COMMUNITIES AND REGIONS
Cancun is divided into 5 major districts: El Centro, La Zona Hotelera, Punta Sam, Huayacan, and Puerto Cancun. There are smaller communities to the north, such as Puerto Juarez, Playa Mujeres and Isla Blanca.
El Centro de Cancun
El Centro is the primary center for the people and government of Cancun. Here along with the City Hall, you'll find government offices. Locals and visitors go to El Centro for live music and great food. Renowned to tourists for their shops, pubs, busy avenues, and lively nightlife. Mercado 28 is a hot spot for souvenirs and Mercado 23 is where Cancun's residents head for regular services and household goods.
Punta Sam
Punta Sam region provides a calmer atmosphere than the key party areas in the Hotel Zone. Still under development with fewer hotels and restaurants than one can expect in the tourist-developed region of Cancun.
HOTEL ZONE
La "Zona Hotelera", or the Hotel Zone, is a 14-mile island beach and resort. It has hotels, stores, pubs, bars, and golf courses. There's a single blvd lined with everything you'd like, including the place known as the "Party Center." Unlike what visitors say, it's not downtown Cancun. The coastal coastline of the Hotel Zone comprises the most popular area where multiple all-inclusive resorts are located.
Puerto Cancun
Puerto Cancun is an upscale urban neighborhood built for people who choose to live close to the Caribbean Sea. It is a secluded neighborhood with an upscale urban atmosphere, complete with golf courses and a huge marina. For those seeking the glory of nature and fantastic city facilities, Puerto Cancun is for you.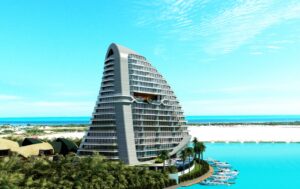 REAL ESTATE
With a large and rising economy, the real estate sector in Cancun continues to grow. In 2016 alone, there were over 21,000 valuations, a rise of 4 percent over the previous year. There are also home buyers buying homes for investment opportunities. Whether it's a rental property or a winter bungalow, Americans and Canadians are frequently investing.
Rentals are exclusive in the Hotel Zone since land construction is no longer available, ensuring supply and demand hold prices high. Downtown Cancun promises a bit more affordability, and the farther away from downtown, the lower the rent.
Puerto Cancun is an elegant neighborhood designed with luxury and natural beauty, full of activities for residents. While cheaper than the equally matched home in the United States, waterfront homes are more costly than other regions.
The most likely purchasers of properties are heading towards those that are nearing retirement. Analysts notice that warm weather and a more comfortable quality of life are some of the motivating forces for those planning to retire in Cancun.
The purchase price for an Apartment in City Centro: $1,200.00/Square Meter
The purchase price for an Apartment Outside of Centro: $1,700.00/Square Meter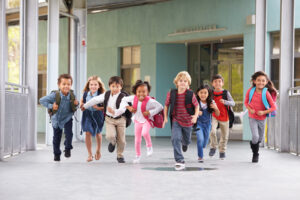 SCHOOLING
Cancun is steadily building up its educational institutions. The most prominent higher education institutions are the University of Cancun, the University of La Salle in Cancun, and the AnáhuacCancún University, affiliated with the Anahuac University Network, with more than 100,000 students in 18 different countries.
Students attending high schools in Mexico must be Mexican citizens. Public schools are free and subsidized by the government and administered by the Federal Secretary of Education.